From green to clean
Whatever the situation, if it demands high standards of water quality, the solution is the Envirotube.
It's easy to adjust, it consumes significantly less power than conventional high voltage UV lamps and needs no potentially hazardous chemicals, leaving no toxic waste by-products to dispose of.

As clean water becomes a more precious commodity around the world, the Envirotube can even be powered from solar panels in remote regions. It is also simple and quick to maintain minimising downtime and maximising
working time.
The Envirotube offers truly excellent return on investment.
No chemicals, just clean water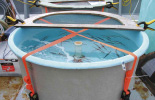 This state-of-the-art, chemical-free, environmentally friendly UV-led water purification system destroys organics and micro-organisms. Controlled tests showed 99.95% destruction of impurities.
Treats chemical and biological contamination
Excellent disinfection and germicidal destruction
Controls bacteria, algae, parasites and organics
bionomix technology
The unique (patent pending) bionomix technology generates a mixture of UVa/b/c wavelengths to create a highly effective nanotechnology treatment for water purification. With incremental control of the time and power, you can easily adjust the effects to suit your requirements.
Controlled and cost effective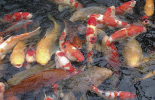 Because it doesn't need constant fresh supplies of expensive anti-bacterial agents, the Envirotube is one of the most cost-effective purification solutions available, paying for itself several times over during its lifespan.